Solutions for Photovoltaic Systems
Photovoltaic systems are found everywhere today. Solar energy is booming – not least thanks to governmental support. Service life and performance of solar panels in kW-peak are increasing while acquisition prices are on the decrease.
As operator of a photovoltaic system, you should particularly pay attention to fire and overvoltage risks. Frequency converters or cables are often affected by fire damage, but also entire buildings fitted with solar panels may catch fire.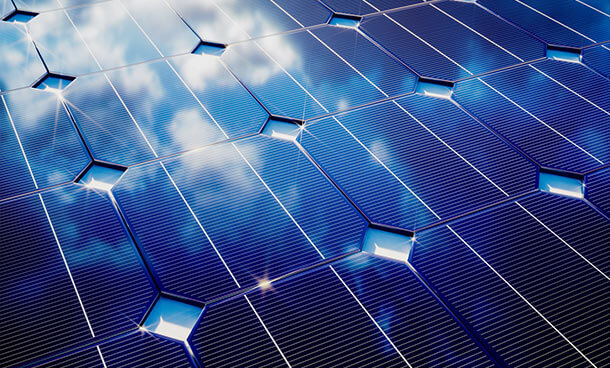 Moreover, PV systems, irrespective of whether roof or ground-mounted installations, repeatedly fall victim to extreme weather conditions. In particular, in times of climate change, storms and hailstorms, strokes of lightning and also flooding caused by heavy rainfalls pose serious problems to plant operators. Against the background of our claims experiences, we think that it is essential to insure your PV systems against natural hazards.
Whether individual or general solution – our cover concepts have grown from past experiences and provide advanced insurance cover in case of a claims-related interruption of your solar farm or system.